Degrees Needed For Criminal Justice Jobs
Many police departments and federal agencies require their employees to have some sort of degree or certification. A passion for fighting crime is no longer enough. You must develop a few specific skills along with a basic understanding of law enforcement to qualify for these positions. However, you do not necessarily need to spend years in school pursuing degrees.
Two year, four year, and advanced degrees are awarded in the field of criminology. Before you decide which degree to pursue, you must think about your career goals. Do not just think short-term. Ask yourself where you want to be professionally in 5, 10, and 20 years. Do you have dreams of becoming a lead detective or managing a group of federal agents? These answers will impact the degree you end up pursuing. Not every job will require years of education. A few classes at a community college along with years of on-the-job experience may work just fine for your career goals. Other jobs may require more advanced degrees.
An associate's degree in criminal justice is a popular option for many aspiring criminal justice workers. These degrees take just two years to complete and give students the opportunity to learn the basics of criminal justice. Students may be able to take electives to learn more about police administration, corrections, rehabilitation, investigation techniques, and evidence procedures. Your local community college or an online college will offer an A.A.S. Criminal Justice Degree.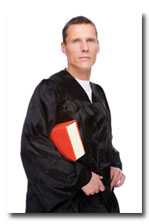 What Can I DO With A Degree In Crimial Justice?
If you conducted a survey at various college admission offices around the country, they would tell you that behavioral science classes in criminology are incredibly popular with their students. In fact, deciding to pursue a bachelor's degree in criminology is so popular that there can be a waiting list! A bachelor's degree takes about four years to complete and gives a student a more detailed understanding of the criminal justice field. These students have the opportunity to take classes about research methods, patterns of criminal behavior, abnormal behavior, and juvenile justice. Many federal criminal justice jobs require you to hold a bachelor's degree from an accredited college or university.
You may decide at some point in your career that you want to earn an advanced criminal justice degree to help further your career plans. Master's degrees in Criminology or Criminal Justice Administration are popular choices. These advanced degrees focus on more theoretical concepts and quantitative analysis of criminal behavior. Full time students should be able to complete a master's degree within two years. Some master's programs will also offer a thesis option if the school offers a doctorate criminology program.
Last Updated: 04/29/2014