FBI
The Federal Bureau of Investigation is the nation's premier crime fighting agency, making a position with this agency one of the most elite criminal justice jobs. This federal agency's top priority is protecting America's citizens from terrorism. After the September 11th attacks, the FBI was given more authority to investigate potential terrorists operating in the United States. The USA Patriot Act gave the FBI broader powers to monitor behavior through wiretaps, Internet usage, and other forms of surveillance.
However, terrorism is not the only focus. The FBI is also tasked with protecting the country from foreign spies, and cyber-attacks. They investigate violent crimes, white collar crimes, organized crime, and corrupt public officials. The agency also has criminal jurisdiction on the nation's Indian reservations to investigate major crimes.
FBI Jobs
A career with the FBI requires vigilance, a firm understanding of law enforcement procedures and laws, physical fitness, leadership skills, and persistence. The FBI offers a variety of criminal justice jobs you could pursue. You do not have to become a special agent, although that is the most popular career at the FBI. There are jobs in intelligence analysis, criminology, and even hostage rescue. A job with the FBI is rewarding. You are doing your part to keep this nation safe. However, the work can be extremely dangerous and emotionally draining.
The majority of these jobs require you to have a bachelor's degree from an accredited university. If you are considering becoming an agent, a degree in criminal justice, criminology, or criminal justice administration would be appropriate. If you want to work in the crime lab, a major in biology or forensic science and a minor in criminal justice would be more appropriate. Prior work experience in law enforcement is also a plus. Many agents worked in local or state police departments as officers or detectives before joining the agency.
Here is a brief look at a few of the criminal justice jobs the FBI offers.
FBI Special Agent - A special agent investigates crimes. An agent may be assigned to the counterterrorism desk, cyber division, or criminal investigative division. Your assignment will be based on your skills. Not every day will be spent rounding up criminals. An agent is responsible for finding evidence, interviewing witnesses, writing reports, and testifying in court.


Hostage Rescue Team - After two years of FBI investigative experience, special agents can apply to become members of the Hostage Rescue team. This team is an elite group who are called in to diffuse tense hostage situations. In addition to being physically fit, these agents also need to be skilled in intelligence, communications, logistics, and tactical knowledge.


FBI Police - These police officers provide protection at certain FBI buildings and training centers throughout the country. FBI police duties include patrolling perimeters, checking credentials, watching for suspicious behavior, and monitoring communication and alarm systems.


Intelligence Analyst - Not everyone can pass the rigorous physical requirements to become a federal agent, but they still want to protect the country from potential terrorists. Becoming an intelligence analyst is a popular alternative. This criminal justice work takes place behind a desk. Analysts may examine a criminal's pattern of behavior to determine potential future criminal activity. They may examine financial records of suspected organized crime members or watch for cyber-attacks against the nation's largest companies.


Applying and Training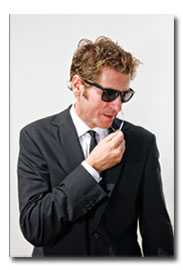 Every FBI employee must pass an extensive background check. These jobs require top secret clearance, because employees are given access to highly sensitive documents. Applicants must pass drug tests, not have been convicted of a felony or defaulted on a federal student loan, and have applied to the Selective Service as required. Polygraph exams may be given and physical fitness may be measured.
New agents are sent to the FBI Academy in Quantico, Virginia for 20 weeks of training to learn about FBI procedures, federal laws, intelligence gathering techniques, complete rigorous physical training, and undergo firearms training. New agents will have to successfully complete this program to continue working with the agency.
Location, Salary Potential and Job Outlook
The FBI is headquartered in Washington D.C. at the J. Edgar Hoover Building. However, you do not need to move to our nation's capital to work for this agency. There are numerous field offices in major cities along with regional offices located across the country. You can also live overseas and work for the FBI. There are over 50 international attaché offices located inside various United States Embassies.
The outlook for FBI jobs is mixed. As the deficit continues to rise, the federal government may need to cut back on spending. Agencies will be given fewer taxpayer dollars and be required to streamline expenses and staff. This could mean that hiring freezes become more commonplace or there will be fewer opportunities available.
Salaries for FBI agents are based on location and GS level. New agents can expect to start out at a GS-10 level and earn a base salary of approximately $43,400. If you are assigned to a high-cost office in a large city, you will be eligible for locality pay. Locality pay can add between 12% - 28% more to your base salary. Agents are also eligible for availability pay since they often work more than 50 hours per week. After successfully completing assignments, agents will be able to move up the GS scale. Senior agents can make a base salary of $87,000 once they reach the GS-13 level.
Last Updated: 04/29/2014