Insurance Fraud Agent
Businesses and individuals carry a range of insurance policy types. Businesses may hold insurance policies on their employees, buildings, and other assets. Individuals will have a mix of health, auto, life, and homeowner insurance policies. Life happens and these insurance policies will be used from time to time. Unfortunately, not all claims are legitimate, and fighting insurance fraud is a big area of criminal justice.
Insurance companies understand that legitimate claims have to be paid out in a timely manner. After all, they sold polices claiming they would do just that. However, fraud is a huge problem for the insurance industry. People think they can make a quick buck with false claims. In fact, the Insurance Research Council conducted a study that found between 21% and 36% of auto claims are suspected to be fraudulent. The National Insurance Crime Bureau estimates that over $5 billion in fraudulent workmen compensation claims are filed every year!
Job Duties and Responsibilities
Insurance companies will hire a team of insurance fraud agents to review suspicious claims. Insurance fraud is nothing new and has cost the industry billions, if not trillions, of dollars in fraudulent payouts. Property and casualty insurance companies are the most likely targets for fraud. This is one of the reasons why insurance for certain products has become so high. The company is not just charging you to insure your property. They also have to recoup the cost it requires to detect and go after fraud.
An insurance fraud agent is similar to a private investigator or detective. He is looking for concrete evidence that a person or business is intentionally defrauding the insurance company. . Agents must skillfully use computers and databases to perform extensive background checks. An agent uses a variety of surveillance methods to monitor the actions of an individual. They also conduct interviews with co-workers, neighbors, and associates to further assess the situation. Many of these agents are called to testify if the claim is contested in court.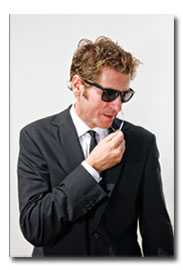 One of the most common types of insurance fraud occurs with workman's compensation claims. People may over-exaggerate the extent of their injury and the impact that injury has on their ability to work. Someone who fraudulently claims injury is not the only person involved in this type of fraud. Dishonest doctors, hospitals, and even insurance companies try to defraud the system for financial gains. When certain red flags go up, an investigation begins. An agent may secretly follow the claimant to verify his injury. If he uncovers an invalid claim, the agent has saved his company thousands of dollars.
Auto accidents are ripe for fraud. People may claim head and neck injuries when there are none or stage accidents to file a claim. An insurance fraud agent's surveillance work might prove these claims false, which can save an auto insurance company considerable money.
Education, Certifications, and Licenses
There is not a specific degree you must earn in order to become an insurance fraud agent. A high school diploma or a GED at minimum is required.. However, most insurance companies are more likely to hire an agent with an associate's or bachelor's degree. Prior experience working in criminal justice jobs can be a huge advantage.
Certifications will help you bolster your credentials. The International Association of Special Investigation Units offers a Certified Fraud Investigator Program. This program allows you to further improve your deductive and investigative skills. In order to enroll, you must have at least a bachelor's degree and experience working in the field.
Many states require a license to conduct investigations. Each state has its own requirements, which can include passing a background check, meeting minimum educational requirements, and passing a written test.
Job Outlook, Salary Potential, Location
According to the U.S. Bureau of Labor Statistics, job growth for insurance fraud agents is minimal. The number of fraudulent claims is expected to increase, but technology will help reduce the amount of time agents spend doing background checks and research. The federal government estimates the average salary for a fraud agent is $55,760. These agents are usually reimbursed for any expenses that occur during their investigations.
Competition is expected to be strong for these jobs. There are plenty of former law enforcement or military professionals who already have the skills to step in and perform this type of work. Insurance fraud agent positions can be found across the country with insurance companies and agencies, along with federal and local governments.
Last Updated: 04/29/2014