Online Degrees
Students no longer have to sit inside an actual classroom in order to earn criminal justice degrees. Computers have dramatically changed the way we live our lives, conduct business, and even learn. Thousands of colleges and universities now offer a variety of online criminal justice degrees.
Initially, online degree programs were not widely recognized. Experts were skeptical about the amount of material a student would be able to learn without classroom interactions. As time passed and delivery methods improved, experts have confirmed that online learning is effective. Today, many organizations will not care whether you earned a criminal justice degree online or through more traditional methods. As long as the degree is earned from a regionally accredited institution, employers will usually accept it.
Advantages and Disadvantages of Online Degrees
Convenience is the biggest advantage to earning an online degree. You do not have to worry about commuting to campus or rearranging your schedule to take classes. In the comfort of your own home or office, just turn on your computer and take a class. In fact, many criminal justice online degrees do not have set classroom times. You have the flexibility to view or listen to the lectures on your schedule. However, projects and exams will need to be completed by certain deadlines.
Your learning experience can also be enhanced with an online degree. You will not be sitting next to classmates, but this does not mean that you will not be able to communicate with them. Most schools offer forums or real-time chats where you can communicate with your classmates and teachers. You will be interacting with people located across the country. This can help you learn new perspectives about a variety of criminal justice jobs.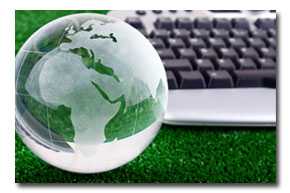 On the flip side, the lack of personal interaction and communication can be a disadvantage for some students. If you need immediate access to the teacher in order to ask questions, an online degree might not be for you. Most communication is accomplished via e-mail, with some being done over the telephone. It might take a while to receive feedback.
Another disadvantage is that not all online degree schools meet an employer's accreditation standards. Employers place more value on degrees accredited by particular regional boards. The Department of Education maintains a list of these approved accreditation boards on their website. Make sure the online school you are considering has received the appropriate accreditation.
Online Criminal Justice Degrees
There are a variety of online criminal justice degrees you can earn. Schools offer associate's, bachelor's, and advanced degrees in criminal justice, criminology, criminal justice administration, law enforcement, and forensic science. Many of these schools also offer criminal justice certification programs.
It is extremely important to do a little investigative work when considering online degree programs. Each school structures its program a little differently. You need to understand the following to make an informed decision:
Course Delivery Method - Learn how the course will be delivered to make sure it matches your learning style. Some schools offer classes at a set time through televised lectures. With this method, you are usually given the opportunity to interact (in real time) with fellow students. Courses may also be presented through recorded lectures, videos, and self-study materials.
Projects / Exams - Projects and exams will be part on any online degree program. You need to learn if projects are completed independently or with a group. Will you have the time to coordinate with four people in three different time zones to work on a criminal research paper? Also, learn how the required exams will be given. Will there be a set time to complete the exam or can you decide when to take an exam based on your schedule?
Communication Policy - At some point, you will need to ask the professor a question. Since you can't walk into his office, you need to learn how you will be communicating with him. E-mail is common, but so are forums and chats. Some schools have a strict communication policy that states a professor must answer student e-mails within a certain time frame. Make sure this policy meets your needs. Your learning experience will suffer if you have to wait days to get a response back to your question.
Costs - Online degree programs tend to be cheaper than programs taken at traditional schools. The cost you are quoted will include tuition, fees, and books. However, those are not the only costs involved. Check with the school to learn about any computer specifications and software required to take their programs. You may find out that you need to update your computer's specs to be able to take these online classes, which can add to the cost.
Will an Online Degree Work for You?
Online criminal justice degrees may not be the best choice for you. You must be motivated and determined to earn an online degree. Flexibility and convenience may be the biggest advantages of an online degree, but they can also cause problems. It is up to you to turn on the computer, take the class, complete projects, and take the exams. No one will be standing over you telling you to do these things. If you are someone who likes to put things off until the last minute, you may need to earn your degree through more traditional methods.
Not everyone has the ability to learn online. We each have our own learning styles and there is nothing wrong with that. You may feel more comfortable sitting inside a classroom bouncing ideas off fellow classmates during group discussions. You might want more interaction with your teacher to discuss course material and career goals. Think about the different criminal justice jobs you would like to pursue throughout your career. Make sure an online degree will give you the learning experience you require in order to meet your career objectives.
Last Updated: 04/29/2014