Private Investigator
A private investigator is a criminal justice professional who works with businesses, individuals, and legal professionals. Most of us have a preconceived notion of what a private investigator does. He puts on his trench coat, hat, and sunglasses and begins tailing a cheating spouse. That may be how it's done in the movies, but in real life a private investigator does much more.
Private Investigator Job Description
Private investigators connect clues to uncover evidence. Surveillance, computer forensics, and background checks are just a few of the methods a private investigator will use to help find these clues. Investigators must be persistent. Very few clues lie right at the surface. Often, they will have to dig deep into an issue to uncover the truth. The work can be dangerous and the subject matter can be difficult. An investigator must be well versed in local, state, and federal laws. If they break the law during an investigation, all of the evidence and clues they uncover could be thrown out.
Many companies will employ the services of a private investigator. The investigator may be asked to conduct:
Background Checks - Before a company ever hires an employee, a background check must be performed. These checks are not as simple as running a social security number, checking for a criminal record, and examining work history. More and more investigators are being asked to look into a person's social media presence. A company does not want to hire someone who posts wild pictures of themselves on the Internet or has a blog that rants against corporations and businesses.
Fraud Investigations - Do companies actually check up on their employees? Yes, they do, especially when it comes to workman's compensation claims. A company may end up paying out thousands of dollars to an employee hurt on the job. They want to make sure that a claimed injury is a legitimate excuse for missing work. A private investigator may be hired to discreetly follow an employee, to determine the truth about his injury.
Computer Forensics - Computers hold many clues for a private investigator. A computer provides valuable clues to people's behavior. A private investigator can often retrieve information on websites visited, online retailers accessed, and e-mails sent, even if the user attempted to erase the data. He can check for encrypted files and recover information that will be helpful to the investigation.
Prosecutors and defense attorneys also ask private investigators to conduct surveillance on a suspect, uncover financial dealings or records, and even interview witnesses. Private investigators are no strangers to courtroom proceedings. They may also be called to testify at trials.
Private investigators also work for individuals. These investigators often deal with divorce cases, missing persons investigations, or custody battles. They may even do a little investigating into a potential spouse's behavior and financial dealings.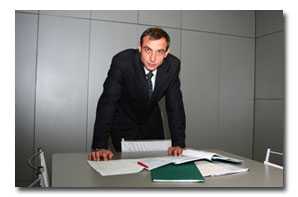 Required Training and Licenses
Schools do not offer private investigation degrees. Most private investigators work as a detective or federal agent before getting into this line of work. The knowledge they gained in those criminal justice jobs is invaluable. In addition, many of their former jobs might have required an associate's or bachelor's degree in criminal justice or criminology. They can easily transfer this knowledge to their private investigation jobs.
You can earn a certification in private investigation. Many schools will offer these short courses, which can help bolster your credentials. Organizations like the National Association of Legal Investigators and ASIS International offer private investigation certifications too. These certifications are just one more tool you can use to attract clients.
Currently, 40 states and the District of Columbia require private investigators to be licensed. There is no nationwide standard; each state determines their requirements. Some may ask you to simply fill out paperwork. Other states require exams, criminal background checks, or some sort of post-secondary education. If private investigators carry concealed weapons, they will have to apply for gun permits.
Salary Potential and Job Outlook
The United States Census Bureau estimates that private investigator jobs will grow faster than average. Over the next decade, job growth is expected to increase by 22%. At least 20% of all private investigators are self-employed. Many of these investigators do this work on the side, in addition to their full-time jobs. Work can also be found at government agencies and at private investigation and security firms. The federal government estimates that the average national salary for a private investigator is $47,130. Salaries can vary dramatically based on your experience and the region of the country you are working in.
Last Updated: 04/29/2014