Secret Service Agent
In 1865, the United States Secret Service was established. Its primary mission was to investigate currency counterfeiting activities. Today, it is still responsible for protecting the country's currency and insuring the safety of our nation's financial and payment systems. However, those are not the agency's only responsibilities. It is also tasked with protecting the President of the United States and other political figures. After the events of 9/11, this agency was moved out of the Treasury Department and into the Department of Homeland Security. There is no more elite criminal justice job than Secret Service agent.
Job Duties
Secret Service jobs are considered to be among the most elite criminal justice jobs in the world. Not only are agents involved in investigations, but they are also called on to protect leaders from all across the globe. Secret service agents are willing to put their lives on the line for the safety and security of our nation's leaders.
Agents assigned to protect our financial systems and currency must have a thorough understanding of both criminal laws and monetary regulations. No longer do agents just worry about counterfeit U.S. currency circulating throughout the country, but foreign currency as well. Investigations will focus on suspicious financial transactions, money laundering, fake government or commercial securities, and fictitious financial institutions. Advances in technology have made this job more important than ever. Agents also investigate computer-based financial crimes and cyber threats to the nation's financial institutions.
Agents assigned to protection detail may be called on to protect the leader of the free world, the President of the United States. These agents must be highly vigilant regarding any potential or perceived threats and be able to quickly make sound decisions. They are responsible for scouting locations and making sure the appropriate security measures are put in place.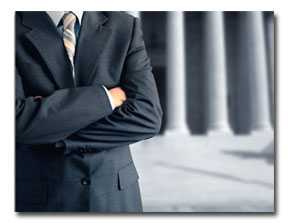 The President is not the only person the Secret Service protects. The agency also provides security for the President's immediate family, the Vice President and his family, those in line to succeed the President, and former living presidents. Secret service agents also provide security for visiting foreign dignitaries and heads of state. Presidential candidates and their families receive a secret service detail beginning 120 days before the election. Agents may also be asked to provide security at National Special Security Events that are designated by the Department of Homeland Security.
Requirements
If you want to become a Secret Service agent, you will be required to go through an extensive application process. The entire process can take up to nine months to complete. All applicants must be between the ages of 21 and 37, hold a bachelor's degree or have three years of relevant experience, and be a citizen of the United States.
Applicants are required to take a written exam that measures their problem solving abilities and comprehension skills. If you pass the exam, you may be asked to come in for a series of interviews that measure your decision making abilities. A vision test, hearing exam, and physical fitness review are also required. An extensive background check is done since agents are required to have top secret clearance. If you are selected to become an agent, you will be required to attend a 17 week intensive training program at the Secret Service Training Academy near Washington D.C.
Salary Potential
Secret Service agents are hired on theGS-7 or GS-9 level, based on their education and experience. Starting salaries range between $43,964 and $74,891. Agents are also eligible for availability pay which compensates them for the long hours they must work. At times, the agency may offer a recruitment bonus if you are fluent in certain foreign languages. During their careers, agents will have the opportunity to be promoted as high as a GS-13.
Last Updated: 04/29/2014